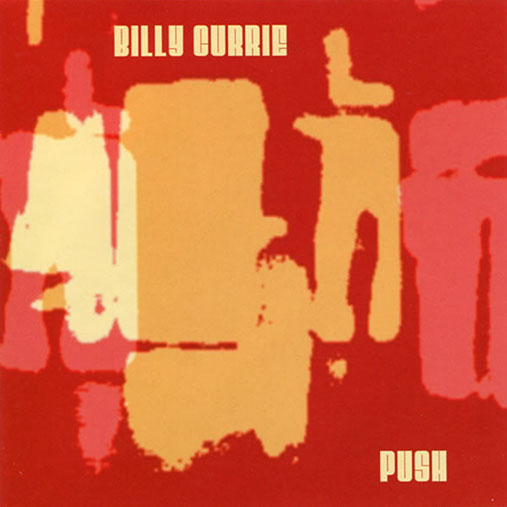 1. Stand Like a Balance
2. Step Forward
3. Swimming in Air
4. Kissing the Shame
5. High Climb
6. Into The Space
7. Why Do You Hang On Me
8. The True Transmission
9. Theremin
10. Cross Hands
11. Rollback
All tracks written by Billy Currie except :-
Stand Like a Balance - Billy Currie / Ben Jarlett
Swimming in Air - Billy Currie / Ben Jarlett
Why Do You Hang On Me - Billy Currie / Ben Jarlett
Mixed & Produced by Billy Currie
Ben Jarlett - Granular Synthesis
Recorded at Cloudy Hands Studio London
Artwork by Howie Bailey
"PUSH is a very positive move into Dance and Viola Granular Synthesis experimentation. Some tracks on the PUSH album are fast moving with very driven synthesiser sounds. Tracks like "Kissing the Shame, "Step Forward" and "Into The Space". Billy has included his original ARP Odyssey. "High Climb", "Swimming in Air" and "Cross Hands", on the other hand, are very soft and playful.
Billy has continued pushing the boundaries for electronic use of the Violin and Viola. There is a couple of very wild Violin solos on "Into The Space".
The use of the Granular Synthesis programme enabled Billy to play the Viola while sampling the instrument in Real Time so as to create an interplay between the two. Tracks like "Stand Like a Balance" and "Why Do You Hang On Me" have that certain inspirational freedom while using cutting edge technology. The results are staggering, totally unique!"
"A good return to his 'electronic roots' in many ways"
Rob Ayling Voiceprint